Services
We are very experienced in repair and upgrade (or downgrade) work, and have hundreds of satisfied customers.
All AEG repairs, servicing and upgrade
Gas rifles and pistols
Bolt action rifles
Custom work, including paintwork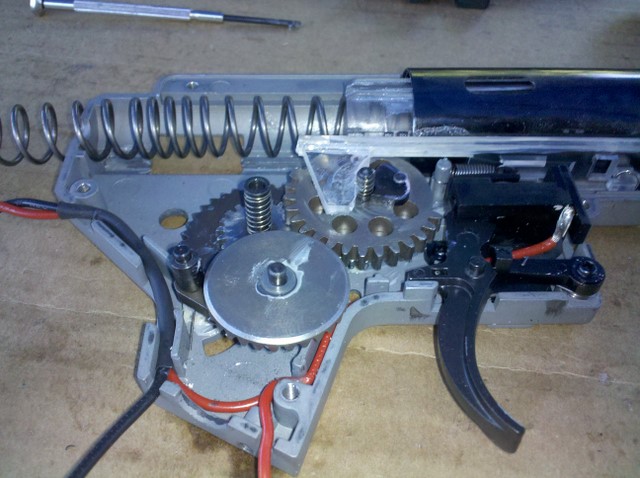 I
Example prices :
Upgrade a standard AEG (Marui/Classic Army etc.) to 340-350fps: £45 .
This includes Spring, metal bushes, O-ring and gearbox service.
Upgrade a Marui VSR10/ Maruzen APS sniper rifle to 500fps: £140 .
Includes trigger and piston sears, spring, spring guide and piston.
Contact :
bigfish@close-action.co.uk
for a competitive quote on any other upgrade, downgrade or repair.
It is normal practice for players to leave a gun with us at a skirmish and then collect at the next game day, but if faster turnaround is required, this can be arranged. You can always bring the gun to me at home, or send it via courier. All things are possible.