We have a blogsite set up on Posterous, which is a quick and easy means for us to upload photos and any video footage.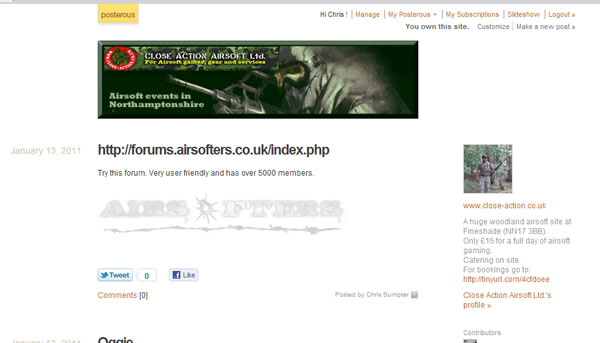 As we rreceive photos or videos, we put them up on Posterous.
Go to: http://close-action.posterous.com/
We also have our own Facebook page. Just click the logo to have a look.